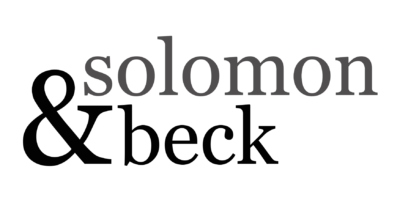 Who Are We?
Solomon & Beck have been in the property industry for over 15 years, we provide corporate clients with properties matching their criteria in very specific locations countrywide.
Our corporate client's requirements are geographically driven due to the need for employees to be within close proximity to our client's businesses.
What we do?
Solomon & Beck are employed to find the properties that are best suited to our clients, once found we then ensure the properties are up to the standard expected by our clients, this may involve redecoration and furnishing.
Once the property is brought up to the standard expected we will begin to accommodate staff. Once accommodated our services continue with weekly cleaning and all general maintenance works for the duration of our management.
Solomon & Beck provide the decoration, cleaning, utilities and maintenance all as part of our service and at no extra costs to the landlords.
Our landlords receive all of the rent agreed with no deductions.
Below is a timeline of our services, once our landlords have agreed to use us for their property management (number 4 below, usually in under a week) we will debit the first months rent into their account.

We are currently looking for properties for our clients, please see our required property page for more information. If you have received direct mail we recommend contacting us as soon as possible before our quota for the area are reached.
Why Landlords Work With Us
Once a property has been chosen that meets our clients criteria there are numerous benefits to working with Solomon & Beck, we have listed a few below.
No Fees
FOR THE DURATION OF OUR MANAGEMENT
Because Solomon & Beck are effectively employed by our business clients, this means we do not need to charge the landlord. This includes all fees for the duration of our tenure. Our chosen landlords keep all of the rent agreed with no deductions.
Above Rental Value
A MINIMUM OF £100 ABOVE CURRENT RENTAL
The professional business clients we work with are looking for the best quality properties in a very specific geographic location. Due to this we are able to offer above the average prices to our landlords with the added security of a longer term client.
General Maintenance
NO EXTRA COST TO LANDLORD
We employ our own general maintenance services, this means we can rectify any basic issues that may arise in the property at no extra cost to the landlords. Of course it would still be the responsibility of the landlord to provide any Gas Safety or Electrical checks requires as well as any larger issues that were not caused by the tenant.
Decoration
NO EXTRA COST TO LANDLORD
Solomon & Beck need to ensure the property is in a pristine condition for our clients. This may require some decoration in neutral colours at the beginning of the tenancy. Once our chosen landlords have ended their tenure with us we will have a final deep clean plus re-paint and decorate the property to ensure it is left in the same condition (if not better) than when the tenancy started.
Property Clean
MINIMUM ONCE A WEEK
All the properties chosen are cleaned professionally once a week, this ensures the property is kept to a high standard for our clients and throughout our tenure. A standard tenant is only expected to clean a property at the end of the tenancy. This regular cleaning service ensures the property is in a clean condition for our clients but also avoids much of the wear and dirt beyond a professional clean or repair at the end of a private tenancy.
Professional Clients
WE ONLY DEAL WITH CORPORATE COMPANIES
All our clients are professionals on a short term letting. They are required by their employer to keep the property in immaculate condition, if any damage were to occur this would be rectified immediately by the employer. This means our landlords do not need to wait until a tenant leaves in order to attempt to recoup funds from a deposit not to mention the time and work involved.
Security With Peace Of Mind
Solomon & Beck are regulated and follow the latest government legislation to ensure our landlords are protected at all times in accordance with the law.
Regulated
WITH THE PROPERTY REDRESS SCHEME
Solomon & Beck are a registered member of the property redress scheme. The scheme's role is to ensure a letting company is compliant to the codes of practice. This goes above and beyond the law meaning its members must adhere to the highest standards of compliance.
Due Diligence
FOR BUSINESS CLIENTS & LANDLORDS
Solomon & Beck will be responsible for the market and location research for our clients. We will meet and provide the necessary factors for property investment like socio-economic developments and infrastructure around the area as well as geographic locality. We also check all parameters for our landlords concerning law and regulations are met.
Client Money Protection
TOTAL PROTECTION
Solomon & Beck are a regulated company and as such adhere to all regulations set out regarding tenancies in England and Wales. This includes Client Money Protection, we are a member of Moneyshield meaning our clients money and investments are protected.